New Nissan Ariya For Sale Evansville, Indiana
NISSAN'S ALL-NEW ELECTRIC CROSSOVER
Introducing an electric crossover from Nissan. It's the purest expression of Nissan Intelligent Mobility. A force to unlock the power within. You. Me. All of us. Moving beyond with capability, precision and style. 
Available 2022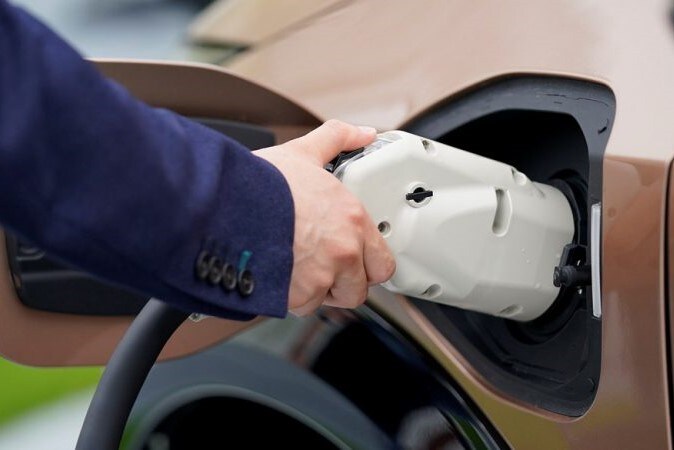 Unexpected Power
With dual motors, e-4ORCE All-Wheel Drive delivers smooth performance. Experience up to 389 hp and instant acceleration with up to 100% power to the front or rear wheels. Power that enhances all-climate traction, comfort and cornering, while e-Pedal makes everything fun.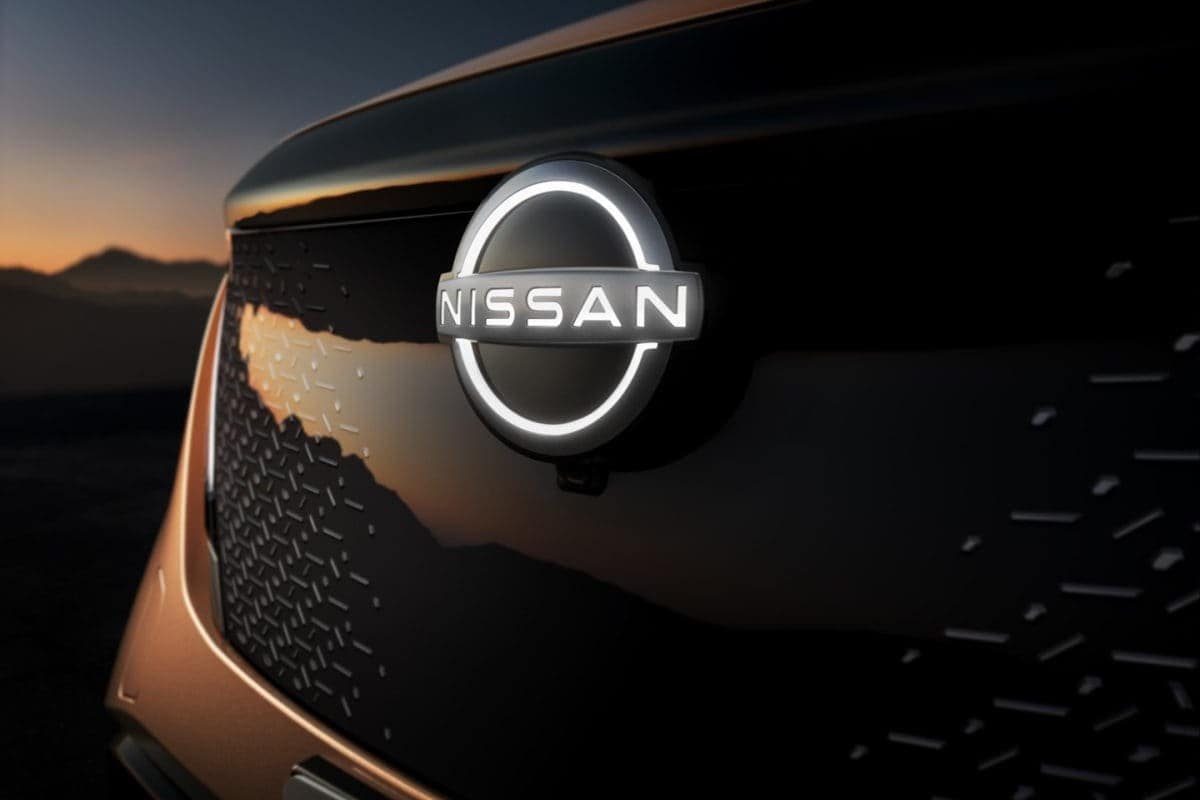 Drive Your Way
Nissan ARIYA uses breakthrough technologies to help you with the more demanding parts of the drive so you can arrive feeling more at ease. Driver assist technologies give you different levels of control. Highway traffic? Tight space? Get a helping hand.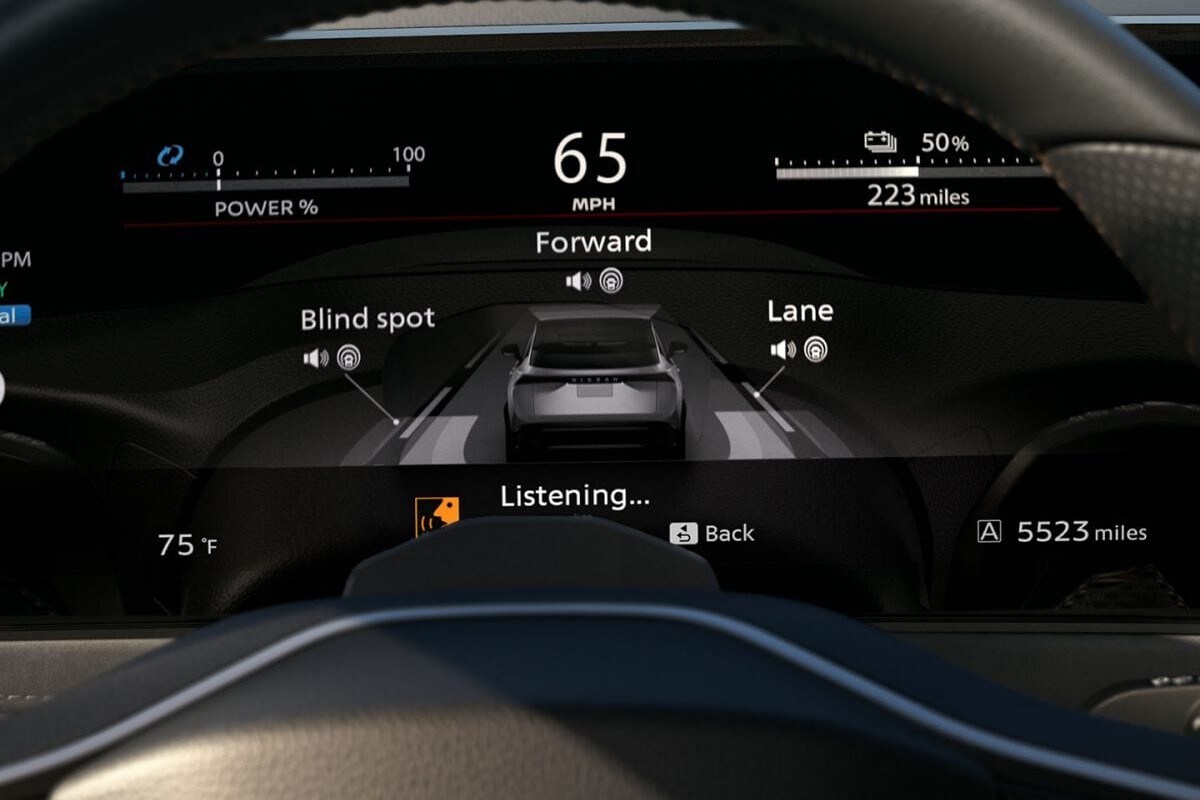 Interact with a new world
Controls with haptic feedback and large dual displays are just the beginning. Want your favorite apps in front of you? Swipe. Want to hear your playlist? Just ask.
PERFORMANCE
One of the most appealing features of this electric model is its quick-charging battery - Nissan reports that it can go from 5 to 80% in less than an hour. All the powertrain components underwent development under the Renault-Nissan-Mitsubishi Alliance. The automaker also reports that the SUV can come to a complete halt without the driver touching the brake pedal, thanks to a regenerative braking system within the SUV.
This model is also quite speedy, with estimates indicating it can go from zero to 60 mph in around 5 seconds. Nissan uses features from other models in its lineup, including the torque-split system in the GT-R sports car, to equip the Ariya with all-wheel drive.
ENGINE (POWER)
Nissan will offer two battery levels in the Ariya, one of which will pair with a single motor that sends power to the front wheels. The other option is the e-4ORCE dual-motor all-wheel-drive system currently featured in the latest Nissan Leaf.
The standard single-engine powertrain will have a 65-kWh battery and deliver a combined output of 215 horsepower and 221 pound-feet of torque, while the dual-motor system will feature a 90-kWh battery and put out 335 horsepower and 413 pound-feet of torque. According to estimates, the long-range battery powertrain should allow the Ariya to go about 300 miles on a single charge.
TRIM LEVELS
The 2022 Nissan Ariya is an all-new electric SUV that showcases aggressive exterior styling elements. It is expected to be available initially in one well-equipped trim level. The design differs from many other models in the Nissan lineup, as this vehicle shows a departure from the sharp lines with its wide, low stance and sporty features.
Nissan refers to the Ariya's unique design as "timeless Japanese futurism." The vehicle will be available in six two-tone paint schemes and comes standard with 20-inch wheels, an aggressive front end with an oversized grille, and a low-slung design that sits near the ground.
SAFETY FEATURES
The 2022 Nissan Ariya will come equipped with a full suite of active and passive safety features, including Nissan's ProPILOT Assist 2.0. This upgraded system includes semi-autonomous driving functionality, allowing drivers to safely take their hands off the wheel when driving on divided highways that have few curves. Other features bundled into the suite include forward collision warning with automatic braking and pedestrian detection, a rearview camera, and lane departure warning with lane-keep assist.
*Prices listed do not include a $225 documentation fee, applicable tax, title, tags, license, or $150 service and preparation. All pricing, vehicle information, and features (such as accessories and color) are believed to be accurate, but we do not warrant or guarantee such accuracy. The prices shown above may vary from region to region, and incentives are subject to change. Some offers listed may not be available to all customers. All online sale commitments are subject to confirmation of continued availability of vehicle. Once availability is confirmed, online sale agreement becomes binding upon the parties. If any information found on the website is thought to be erroneous, please verify information with a customer service representative. See dealer for full details.